EFTF-IFCS's Women In Engineering event
SPEAKING WITH CONFIDENCE "IT'S NOT WHAT YOU SAY, IT'S HOW YOU SAY IT!"
Date: 25th April 2022, at 12:30 pm, during lunch
Description: Inspiring, thought provoking and pragmatic! Please join us for a 1 ½ hour workshop created especially for you! Together with your peers from around the world, we will be exploring ways in which messages can be delivered and how the way you speak can be a direct link to thriving professionally and gaining positive visibility. If you are curious to discover more about the following questions, please don't hesitate to join us.
One a scale of 1-10, how impactful are you in the meetings you attend?
How can you leave a lasting (positive) impression on the audience?
Why not only what you say but how you say it really matters?
What are the ingredients necessary to define an effective message?
Jody will share with you a powerful formula that you may begin to use to prepare for your next meeting or presentation that is in alignment with your authentic self and will help boost your confidence. This workshop has been designed to be very dynamic, interactive and fun! You will have the unique opportunity to network and exchange in a variety of ways, including working in small and large groups, sharing collective intelligence, and beginning to define your next impactful message.
Registration: Send email to eftf-ifcs2022@sciencesconf.org (follow this link for the email template)
Facilitators: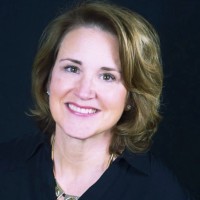 Jody Julien
Professional Coach & Facilitator
J2 Coaching & Consulting
My professional experience includes over 25 years in a variety of global executive roles in the areas of Human Resources Operations I have lived and worked in North and South America, as well as in Europe I have a unique advantage of having worked within a multitude of work environments ranging from CAC 40 and Fortune 500 companies, academic, and start-ups. As member of the International Coach Federation ( I have been a certified executive leadership and life coach since 2007 I hold a Master's Degree in Strategic Human Resources and a Bachelor's Degree in International Business and French I head up international mentoring programs for profit and non-profit organizations and give lectures on the benefits of mentoring and reverse mentoring partnerships I am the founder of J2 Coaching & Consulting since 2011 a global firm specializing in professional development and international organizational effectiveness.
Dr. Sinda Mejri
Scientist
Optical Frequency & Timing Expert
European Space Agency